Shelley and Shawna were invited by the folks from the Presbytery of Southeastern Illinois to come down and infuse some creativity into their presbytery meeting at the First Presbyterian Church of Decatur, IL, and craft worship rooted in creativity along with workshops (Space, Song, Story, & Scripture). Thanks to our partnership with and funding from the Synod of Lincoln Trails for helping make this opportunity possible. We had a great time. If you're part of SOLT and would like Creation Lab to com pay you a visit, let us know!
Saturday, June 10, Creation Lab welcomed printmaker Ann Klingensmith. Ann helped us set up our own printmaking station and taught us some different techniques. You can check out Ann's work on her website:
---
Be on the lookout for Alex & Shelley's upcoming piece in The Presbyterian Outlook.
---
Also, check out the art created by Shawna, Shelley, Megan and Alex, for  Presbyterians Today's 2017 Lenten Devotional. You can buy one here!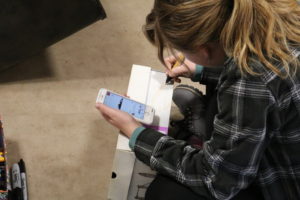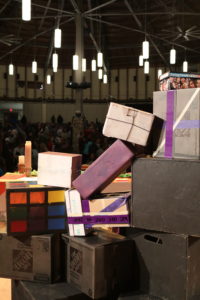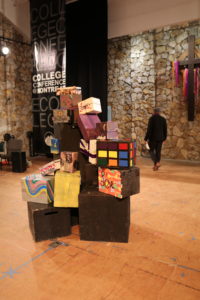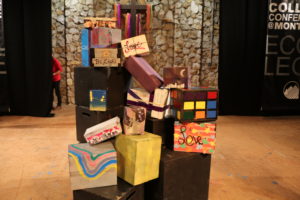 ---
Check out NEXT Church's May 2017 blog post from Kate Foster Connors about our "Thirsting to Create" workshop from this year's NEXT Church Conference in Kansas City, MO.
---
October 2016 – Dying to Dye
---
September 2016 – Wine & Painting Night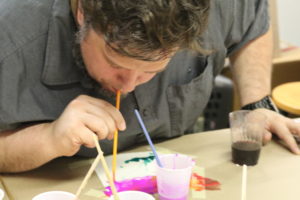 ---
April 2016 – Parity Retreat Found Object Labyrinths & Worship
---
April 2016 – Book Making