Saturday, June 10, Creation Lab will be hosting printmaker Ann Klingensmith. Ann will be helping us set up our own printmaking station and teach us some different techniques. You can check out Ann's work on her website: [print]maker Ann Klingensmith
Be on the lookout for Alex & Shelley's upcoming piece in The Presbyterian Outlook.
Also, check out the art created by Shawna, Shelley, Megan and Alex, for  Presbyterians Today's 2017 Lenten Devotional. You can buy one here!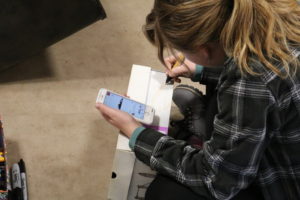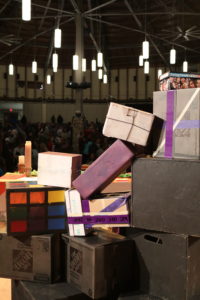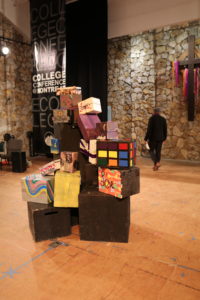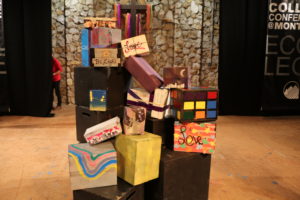 October 2016 – Dying to Dye
September 2016 – Wine & Painting Night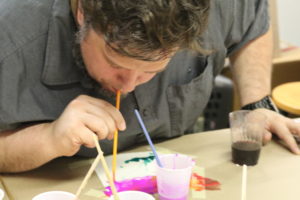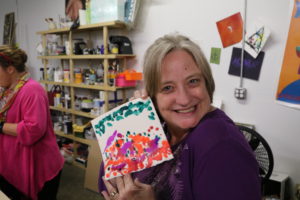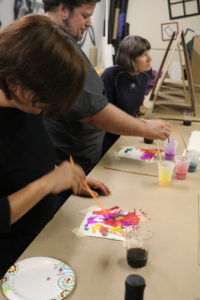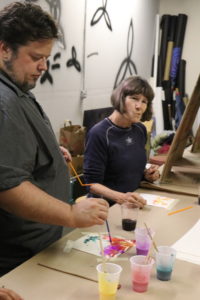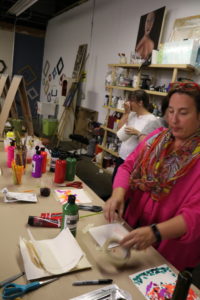 April 2016 – Parity Retreat Found Object Labyrinths & Worship
April 2016 – Book Making